HOME > DETAILS
1. Overview of Off-grid PV Education

With the growing maturity of PV power generation technology, the construction of PV power stations and the use cost of clean power are decreasing year by year, which makes it possible for schools in these areas to access PV power generation.The power consumption time of schools and other education places is mainly in the daytime, mainly for lighting and teaching instruments. The power consumption is generally not high. Small area PV modules can be installed on the school roof or open space to meet the demand. Generally, the installation capacity of a single point is about tens of kilowatts; To ensure the power supply for education in bad weather and night time, a small batch of batteries are equipped to store the surplus power.
(1) Schematic Diagram of Off-grid PV Power Generation System

(2) Composition of Off-grid PV Power Generation System
Off grid PV power generation system is mainly composed of solar module array, PV off grid inverter, battery pack, control cabinet, bracket and other equipment. Customized design can be carried out according to the user's actual load situation and energy access mode to realize the access of utility power, diesel generator and other energy sources, forming a multi-energy hybrid power supply system.
2. Advantages of Off-grid PV Education Power Generation System
(1) Compared with diesel generator, the cost of PV power supply is lower, and it can be put into use for many years at a time.
Taking the school in the capital of Congo as an example, the daily power consumption of classroom lighting and public lighting load is 37.38kwh, the daily power consumption of classroom fan is 23.52kwh, the daily power consumption of broadcasting system is 0.6kwh, and the total power consumption is 61.5kwh/day. The local sunshine conditions are good. According to the sunshine time of 4.23h per day, 23KW PV modules are configured. According to the calculation of providing one day battery backup, 70% of the lead-acid battery is taken as the discharge depth, and 55000vah batteries are configured (fan load is not enabled in extreme weather). The general investment of the system is as follows: 43700 yuan for modules, 19500 yuan for energy storage inverter, 45000 yuan for lead-acid battery, 7000 yuan for bracket, 7000 yuan for cable and auxiliary materials, 30000 yuan for construction, and 152200 yuan in total.
Local power will be cut off frequently. 50% of the power consumption of the power grid and 50% of the generation of diesel generators are calculated. The annual business hours are calculated as 300 days. The annual electricity consumption is about 18450 kwh, the local household electricity price is 0.072 US dollars / kWh, the diesel price is 1.324 US dollars / L, the purchase cost of its generator is 30000 yuan, the input of electricity consumption in the first year is 60000 yuan, and 25000 yuan every year since the next year.
It is estimated that the investment cost can be recovered in 4 years by using photovoltaic off grid power generation system, which has better long-term benefits compared with diesel generators, and effectively saves the cost of education electricity.
(2) Easy to maintain, it can be used continuously only by cleaning modules frequently;
(3) There is no noise and pollution in the power generation process.
3. Examples of Off-grid PV Education System

Off-grid PV Power Generation Project of Tibet Buddhist College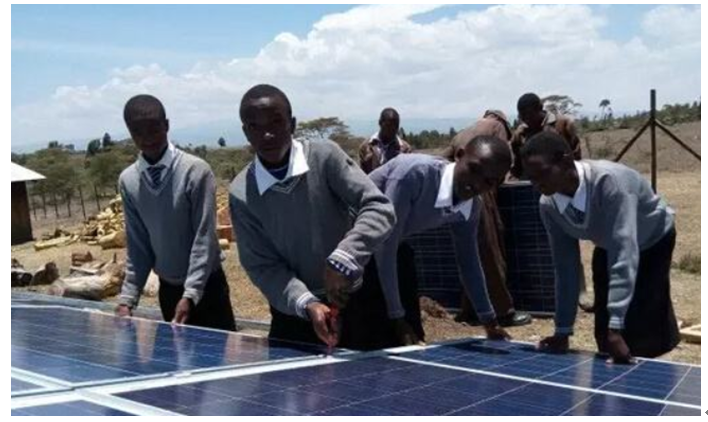 Masala School Off-grid PV Power Generation Project in Ndola, Zambia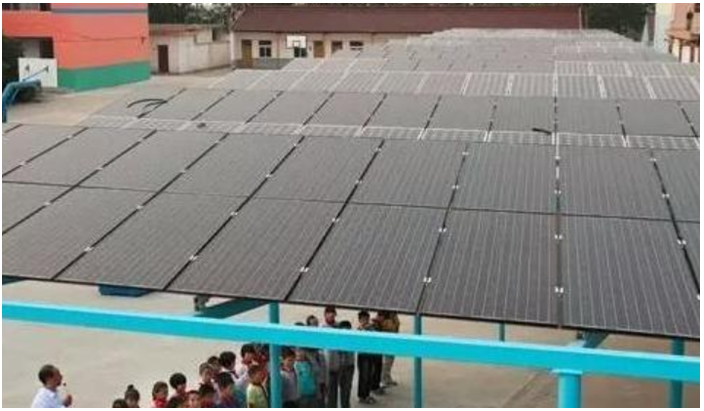 Power Generation Project of Yushu Hope Primary School, Qinghai, China