Home > about
Resource Integration Capability
China is the global highland of new energy field, a large number of new energy technology and supporting equipment leading the world. Boyang and the following enterprises have signed strategic cooperation agreements or have a basis for cooperation and superior cooperation, can provide strong technical and resource support services.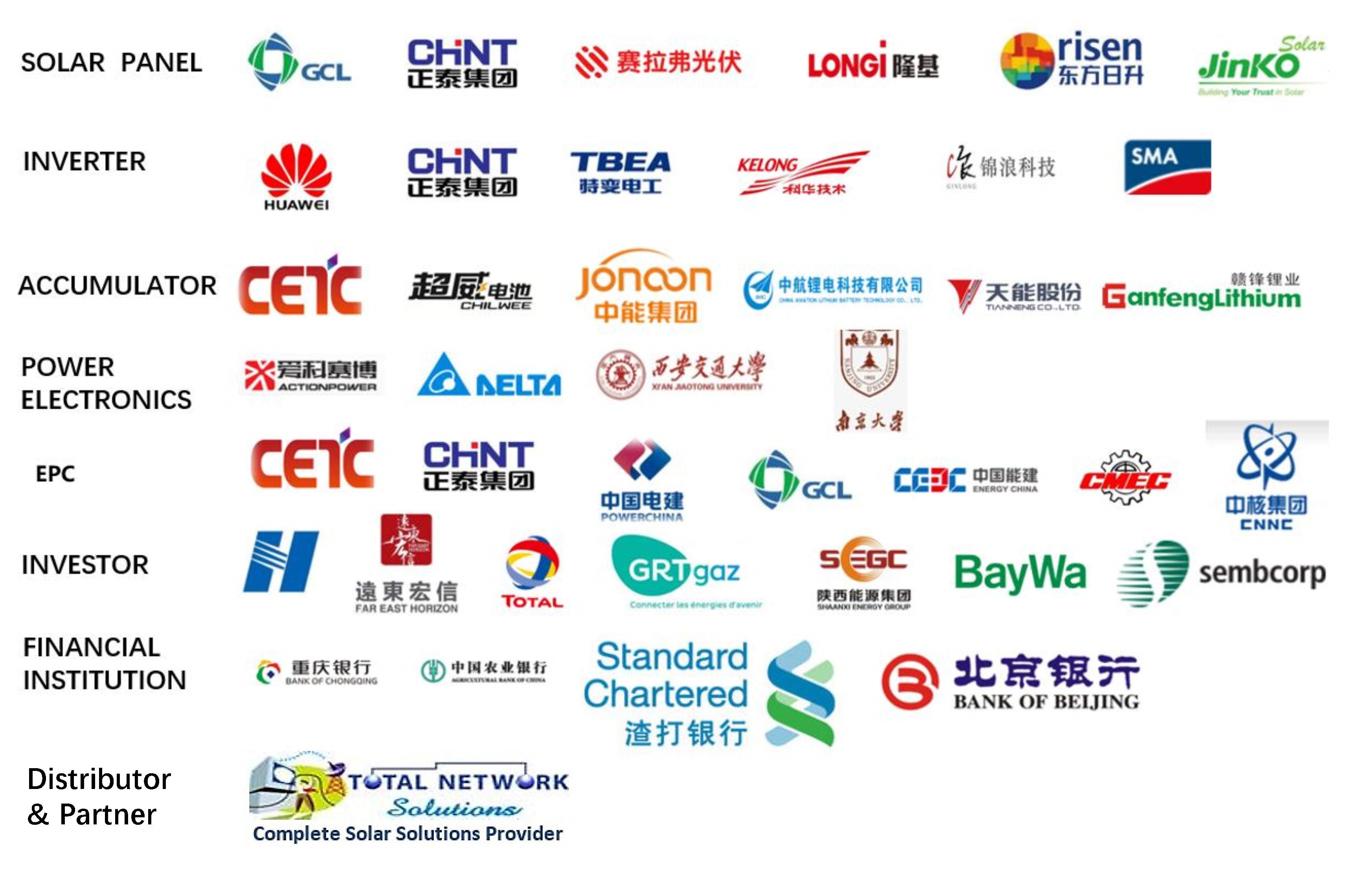 R & D Capability
R & D INVESTMENT: The company has R & D bases in Xi'an, Suzhou and Baoding. Technical R & D personnel account for more than 1 / 3 of the total number of the company
TECHNICAL TALENTS: Boyang has a number of technical experts, including 5 doctors, 17 masters, technical cadres are engaged in new energy products and program design work for many years, with strong technical capacity
DESIGN ABILITY: Boyang Project Design Team has rich experience in new energy project design, at the same time with a number of domestic design institutions to establish cooperation, a total of more than 1200 technical solutions
TECHNICAL ADVANTAGES: The company's own G-POWER system, with a number of industry-leading technology patents, so that the system life longer, more stable and reliable charging and discharging
Quality Certification Capability
QUALITY CERTIFICATION: Boyang has a sound operating system and service mechanisms, the company has passed the quality system, environmental system, occupational health system certification, has the ability to provide customers with trustworthy products and services
QUALITY REQUIREMENTS: Boyang will product and service quality as the company's survival, always adhere to high quality requirements
QUALITY COMMITMENT: Boyang products are used industry first-line brand, to ensure quality in line with the relevant standards, and strictly control the procurement, delivery process, to ensure product and service quality
AFTER-SALES SYSTEM: Boyang set up after-sales Service Network, Information Dispatch Center, engineering and technical team, spare parts warehouse and other 4 plates to constitute the after-sales service center To provide reliable after-sales protection for customers with professional attitude and process-oriented service
Customer-centric Organizational Security
BUSINESS PHILOSOPHY
Boyang firm learning, implementation of Huawei's "customer-centric" business philosophy will be "customer service" as the only reason for the existence of Boyang.
All departments operate around customer needs.
Continuously Review and optimize the company's strategy, system, products and services
Unremitting pursuit of customer satisfaction and trust.
SERVICE CAPACITY
Different from general design organizations, Boyang always insists on the core of business ability. We know the business model, profit model and business model of various power station operation. We can intervene from the early stage of the project Provide recommendations and project pattern design.
Different from manufacturing enterprises, Boyang is positioned as a solution solution, with objectivity and neutrality in the process of product selection and scheme design services, and rich experience in project development Familiar with the project from the research phase to the delivery of all the operational phase, can be completely at the customer's point of view, to provide planning, investment measurement, program design, supply, delivery, operation and other full-range services.
Market and Business Development Ability
Boyang existing GP product partners 23
80 GP programme partners
It operates in more than 30 countries worldwide
Business personnel in the field of new energy for many years, a large number of relationship resources, rich experience in market development and many mature project channels.
Localizability
Boyang has established a sound system of agents and partners in the Asian, African and Latin American regions, and has set up localization companies in Nigeria, the Philippines, Thailand and other places to provide customers with perfect localization services and support To meet customer requirements for power solutions and equipment