HOME > DETAILS
1. Overview of On-Grid PV Curtain Wall System

The PV curtain wall is the most typical one in the integrated application of PV building. It combines PV power generation technology with curtain wall technology, which uses special resin materials to insert solar cells between glass materials and convert solar energy into electricity through the panels for use by enterprises. Compared with ordinary curtain walls, PV curtain walls can not only provide clean electricity, but also have the functions of flame retardant, heat insulation, noise reduction and light pollution reduction, making it the better wall material for glass commercial buildings.
(1) On-Grid PV Curtain Wall Power Generation Schematic Diagram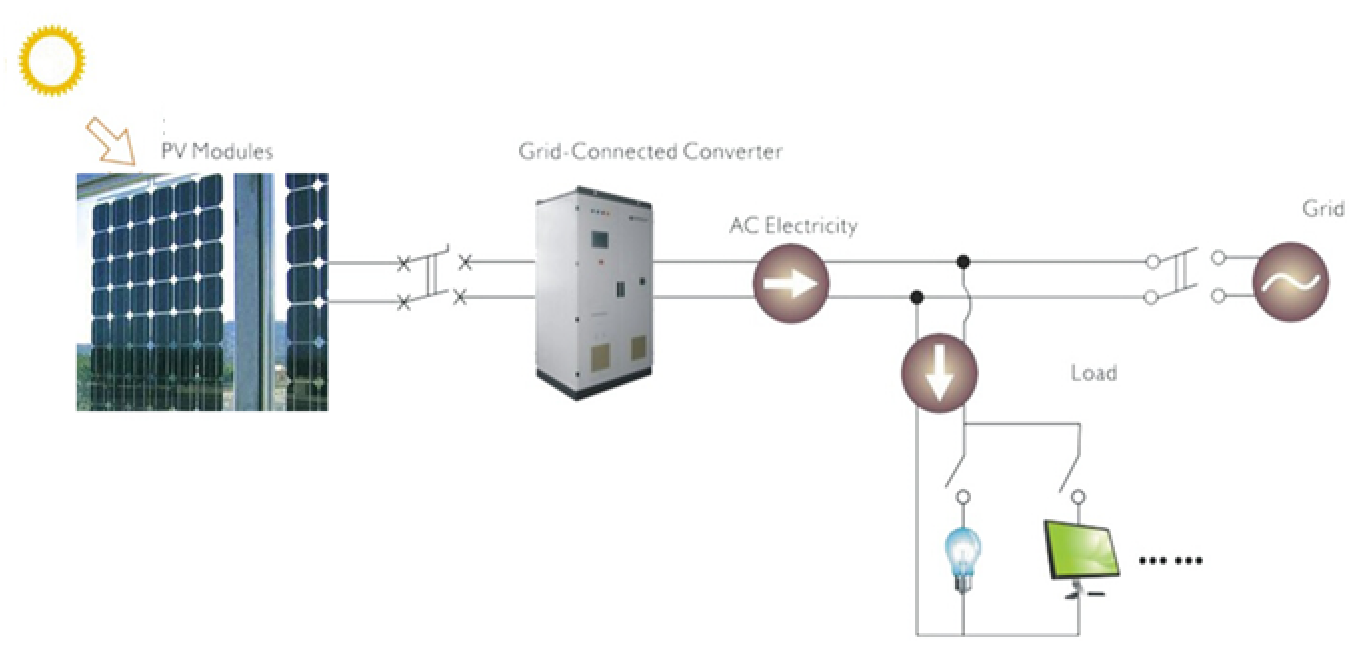 (2) PV Curtain Wall Glass Composition Diagram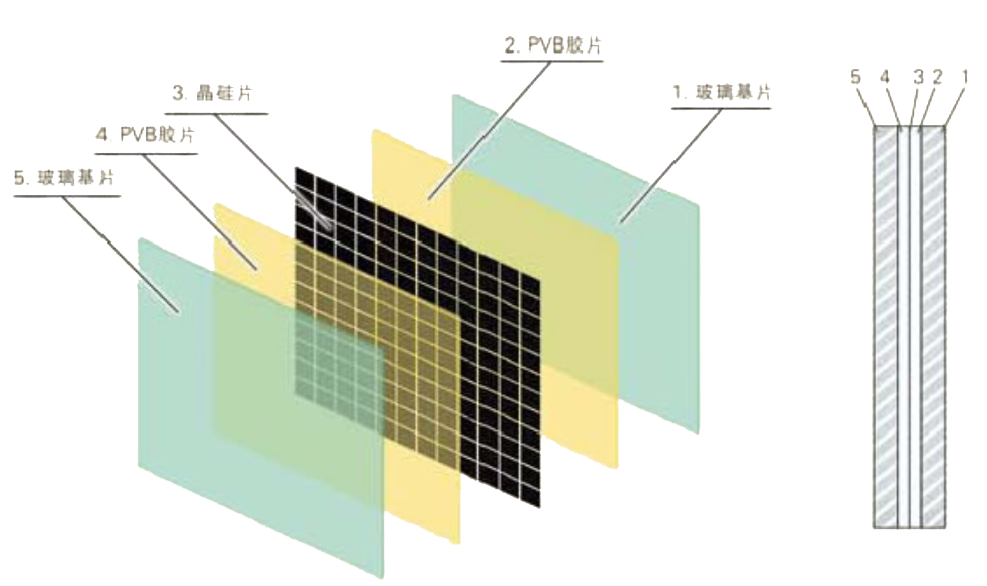 At present, there are two main technical modes of PV curtain wall: one is crystalline silicon curtain wall and the other is amorphous silicon curtain wall.
Crystalline silicon curtain wall is a building material combining polycrystalline or monocrystalline silicon module array with the curtain wall. Its advantages are high photoelectric conversion efficiency, small installation size, mature material production and technology.
Amorphous silicon curtain wall is a building material combining amorphous silicon solar film cell (such as cuprous sulfide, cadmium sulfide, cadmium telluride, etc.) module array with the curtain wall. The film module has good light transmittance, performs well under high temperature and low light conditions, and can better integrate with the facade of the building, hardly affecting the appearance of the building.
2. Application Scope of PV Curtain Wall
On-Grid PV curtain wall has the dual characteristics of glass building materials and PV power generation. As a building material for power generation, PV curtain wall is mainly applied to the lighting roof, curtain wall facade, shading wall and other areas of commercial high-rise buildings.
(1) Application Scene
Low-rise Building PV Shading Curtain Wall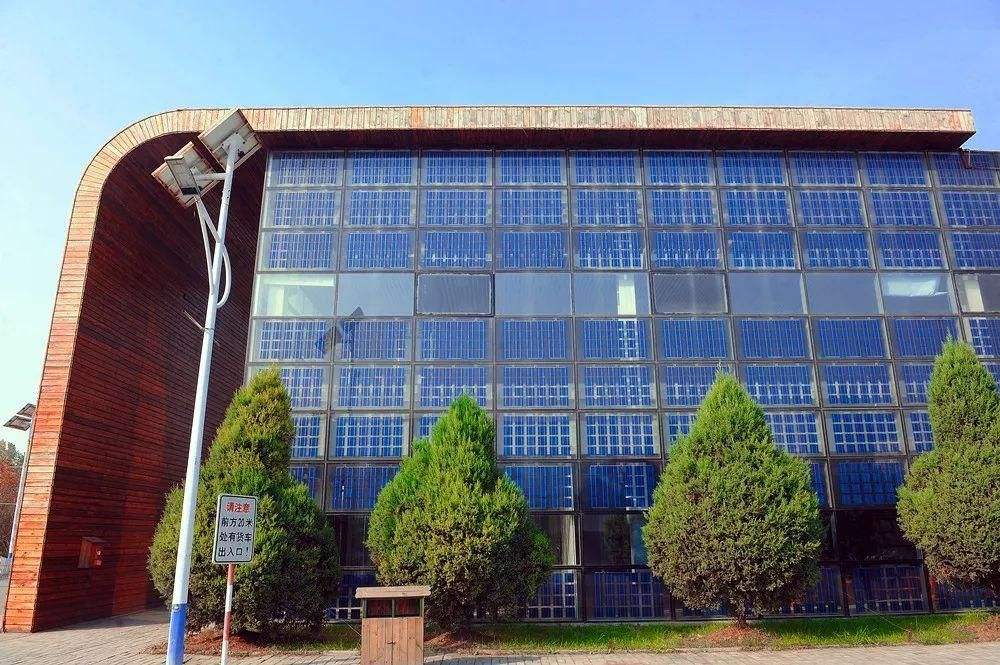 Lighting Roof PV Curtain Wall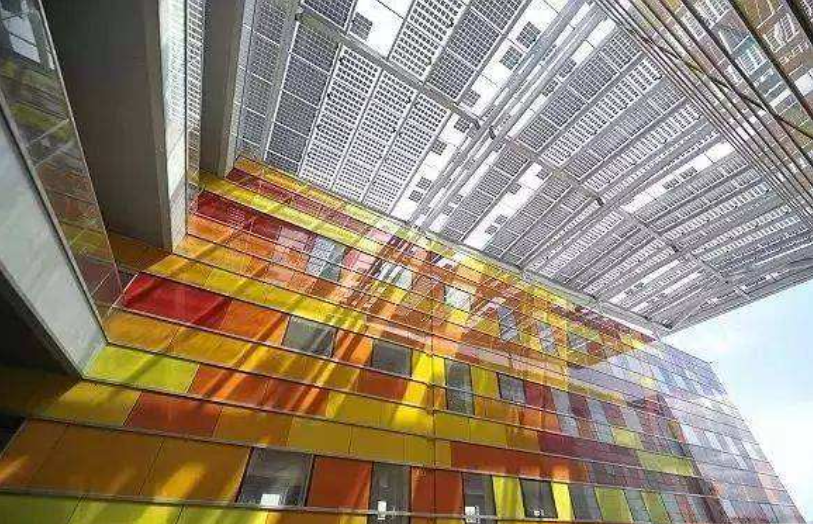 Special-shaped Building PV Curtain Wall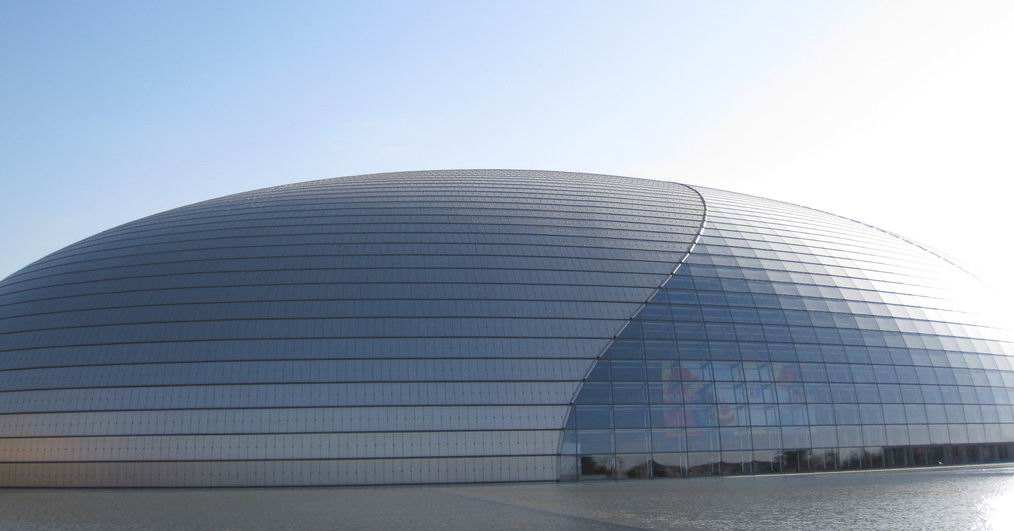 High-rise Building PV Curtain Wall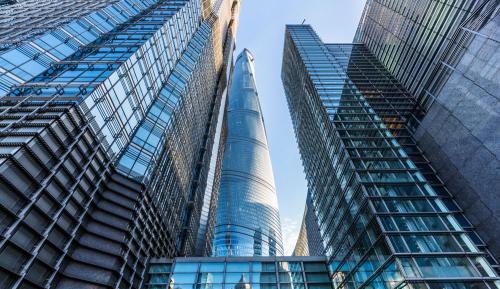 3. Advantages of On-Grid PV Curtain Wall
(1) Does not affect the building lighting, effectively reduces the building light pollution.
The PV curtain wall adopts the double-sided glass module made of ultra-white tempered glass, which can achieve specific light transmittance requirements by adjusting the arrangement of the cells or adopting special cells, without affecting the normal lighting requirements of the building. At the same time, the curtain wall power generation module can effectively absorb the sunlight, isolate the solar radiation, and reduce the light pollution of the glass building.
(2) Meeting the requirements of architectural aesthetics.
PV curtain wall through hidden junction box, bypass diode, connection line and other devices, does not affect the appearance of the building, to achieve the perfect combination of PV and building.
(3) Continuous supply of clean electricity to meet part of the self-use while obtaining electricity revenue.
(4) Effectively reducing room temperature and provide more comfortable indoor environment.
(5) Making full use of high-rise building wall resources, do not occupy the ground and building space. It is very suitable for business parks, high-rise buildings and other scenes where land is scarce.
(6) Promoting social value for the building and bringing the effect of green concept. At present, the annual usable area of building curtain walls in China has exceeded 70 million square meters. If the PV curtain wall can reach 10% of the promotion area, the annual output of electricity would be equivalent to 10 medium-sized thermal power stations, and can reduce the carbon dioxide emissions of about 4 million tons, bringing a strong energy-saving and emission reduction effect.
Our company is committed to the research of new energy scenarios. Boyang has an independent solution design team and standardized solutions in various scenarios. At the same time, we can provide customers with better prices and more reliable new energy power supply solutions.