HOME > NEWS INFORMATION
Nigerian Customers Came to Our Factory for Site Visit
Release time: 2019-12-24 21:30:47
On October 25, 2019, Nigerian customers came to our factory for site visit. High quality products and services, first-class equipment and technology, and good industry development prospects are the important reasons to attract this customer visit.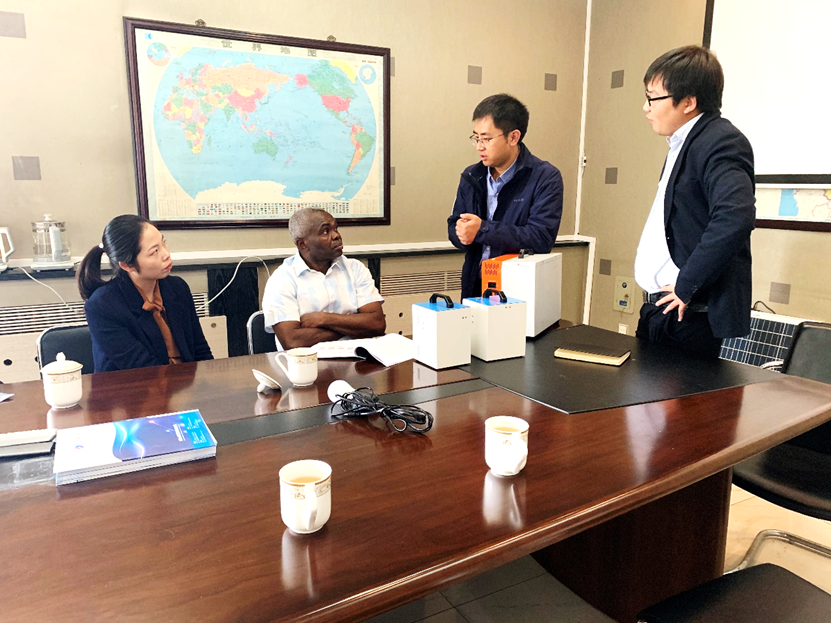 Mr. Cao Heng, general manager of Boyang product line, and Ms. Jiang, chairman of Shanghai Power Renewable Energy Co., Ltd, warmly received the guests on behalf of the group company. Accompanied by the principal of each department and government personnel, Nigerian customers visited the company's factory production workshop, finished product storage area and on-site construction area. Our customers are deeply impressed by the high standards and requirements of product quality during the production process of our company. During the visit, we introduced our products to our customers in detail and answered the questions raised by them professionally. The rich professional knowledge and excellent working ability, also left a deep impression for customers.
Nigerian customers are very satisfied with our company's information during this visit. This visit laid a good foundation for further contact between the two parties. The two parties agreed to sign a specific cooperation agreement to jointly develop the photovoltaic market in Nigeria.