HOME > NEWS INFORMATION
Boyang Obtained a Patent for Utility Model
Release time: 2019-11-05 15:27:19
Recently, another utility model patent of the company was authorized by the NATIONAL INTELLECTUAL PROPERTY ADMINISTRATION, PRC. The patent is "a parallel photovoltaic MPPT tracking system", and the patent number is zl201820347880.3.
The company's R & D personnel have been committed to research and improve the mechanical structure of products, and further optimize product performance by adjusting the design of mechanical structure. Our R & D team has successfully developed a parallel photovoltaic MPPT tracking system and obtained the Patent for Utility Model Certificate issued by the NATIONAL INTELLECTUAL PROPERTY ADMINISTRATION, PRC. This patent is an effective practice for the company to advocate technological innovation, which comprehensively improves the production and manufacturing level of the company and has high practical value.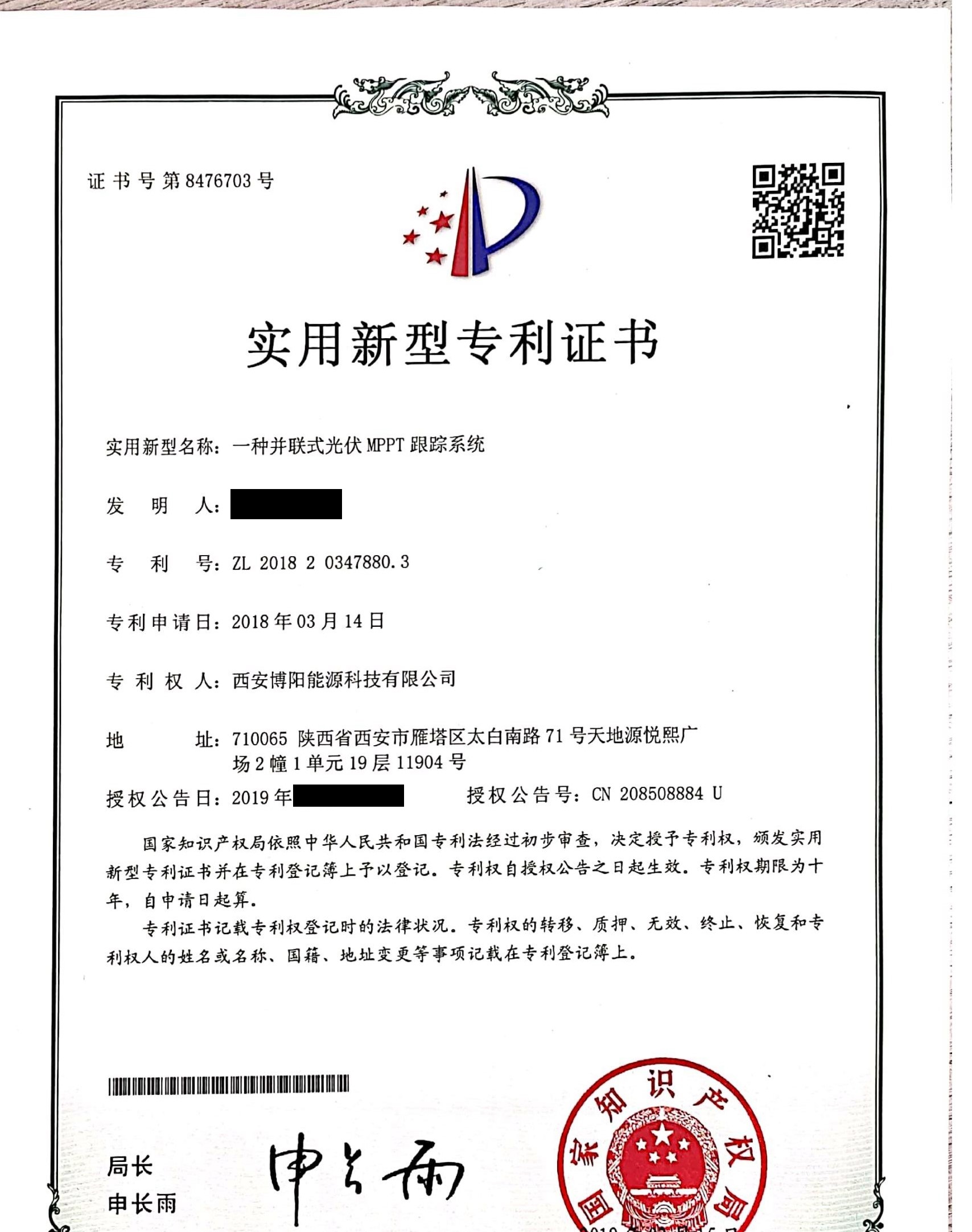 Up to now, the company has obtained 13 national patents in this year. At present, there are more than 10 patents under application (including three invention patents). In recent years, the company has focused on increasing investment in scientific research, actively carried out technical innovation, and issued special incentive measures to stimulate the enthusiasm of technical personnel to declare technical achievements. These patent achievements have accumulated the driving force for the future development of the company, further improved the scientific and technological content of the company's products, enhanced product stability, improved the core competitiveness of the company, and provided strong scientific and technological support for the company's further development.