HOME > NEWS INFORMATION
Boyang Join Hands with Kerry Group Kuok Foundation to Light Up the Future Together
Release time: 2019-11-27 17:43:23
Boyang Energy Technology Co., Ltd., together with Hongkong Kerry Group Kuok Foundation, has carried out the activity of "lighting up the future" public welfare project in Chunhua County. The project applies environmental protection and energy-saving lighting solutions. 106 sets of solar LED street lamps have been donated to 9 villages with power shortage at present. It solved the problem of road lighting at night and improved the lighting conditions, benefiting nearly 1000 families.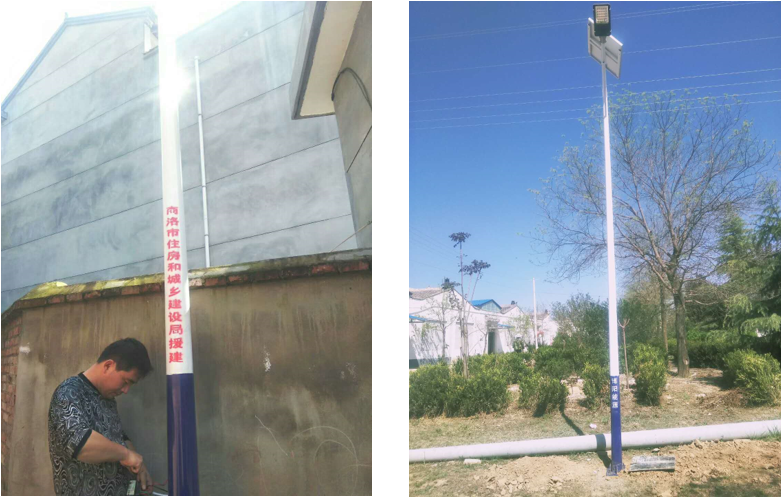 The picture shows the construction personnel are installing and debugging the equipment.
Chunhua County, located in the west of the central part of Shaanxi Province and the north of Xianyang City, is a typical mountainous agricultural county, an old revolutionary county and a key county in the new round of poverty alleviation and development.
Since the establishment of the company, Boyang Energy Technology Co., Ltd. has been determined to carry out social public welfare activities. The management of the company has decided to donate 1% of its annual profit to schools without power grids around the world. Committed to the full implementation of the commitment to sustainable development, the company will continue to uphold this concept and continue to give back to the community. Boyang will be brave to assume its social responsibility, actively participate in public welfare undertakings, and contribute to China's poverty alleviation and sunshine life.