HOME > NEWS INFORMATION
Congratulations to Boyang & Linchr Hangzhou DiDi Xiaoju photovoltaic Carport Project Formally Completed
Release time: 2021-11-02 17:57:30
Recently, the Hangzhou DiDi Xiaoju photovoltaic Carport Project, jointly constructed by Boyang Energy and Xi'an Linchr New Energy, has been officially completed and put into use. The project includes photovoltaic carports, energy storage, EV Charger and other elements. It is a typical commercial application case of the deep integration of photovoltaic storage and EV charging. This photovoltaic carport was designed by Boyang Design Institute with an installed capacity of about 40kw.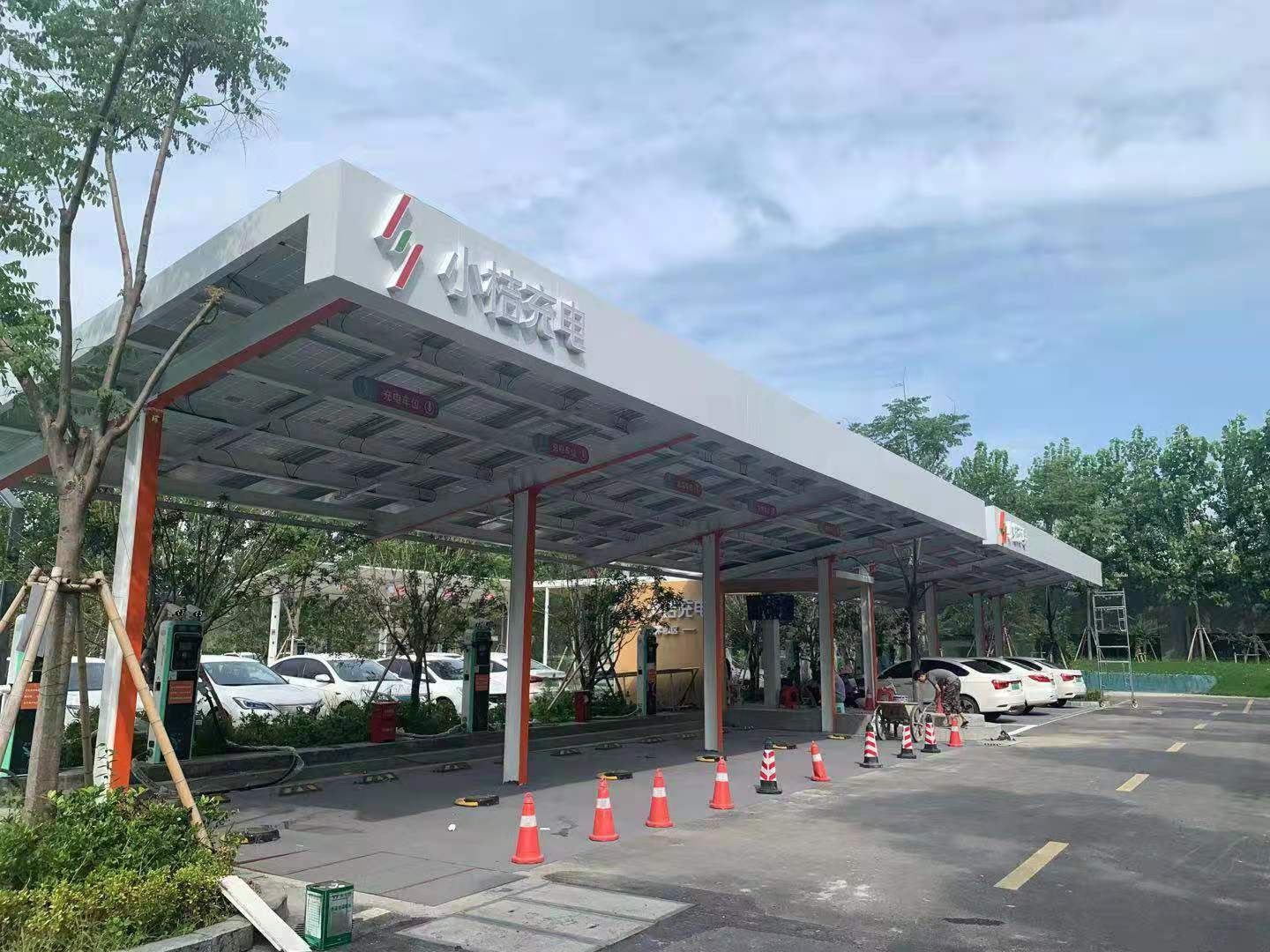 Image1: project photo
Photovoltaic carport is an investment-oriented building, integrates shading, rain protection and power generation. It is another major direction of renewable energy applications in cities. The traditional carport not only has a short life span, poor load-bearing and weather resistance, but also has a large construction cost and no benefit. Through car charging, increase the proportion of renewable energy power consumption and reduce the cost of electricity. At the same time, the construction of carports can protect cars and EV Charger from the sun and rain, reduces the operation and maintenance costs of the Chargers. The installation of photovoltaics increases the investment value of the carports. Photovoltaic carports with a service life of 25 years, it is more in line with the country's call for carbon reduction. It is believed that in the near future, a large number of car charging stations, parking lots, and scenic spots across the country will use photovoltaic carports to optimize the energy consumption structure while providing cheap and green electricity for the supporting services of charging cars, helping accomplish the national carbon neutral goal.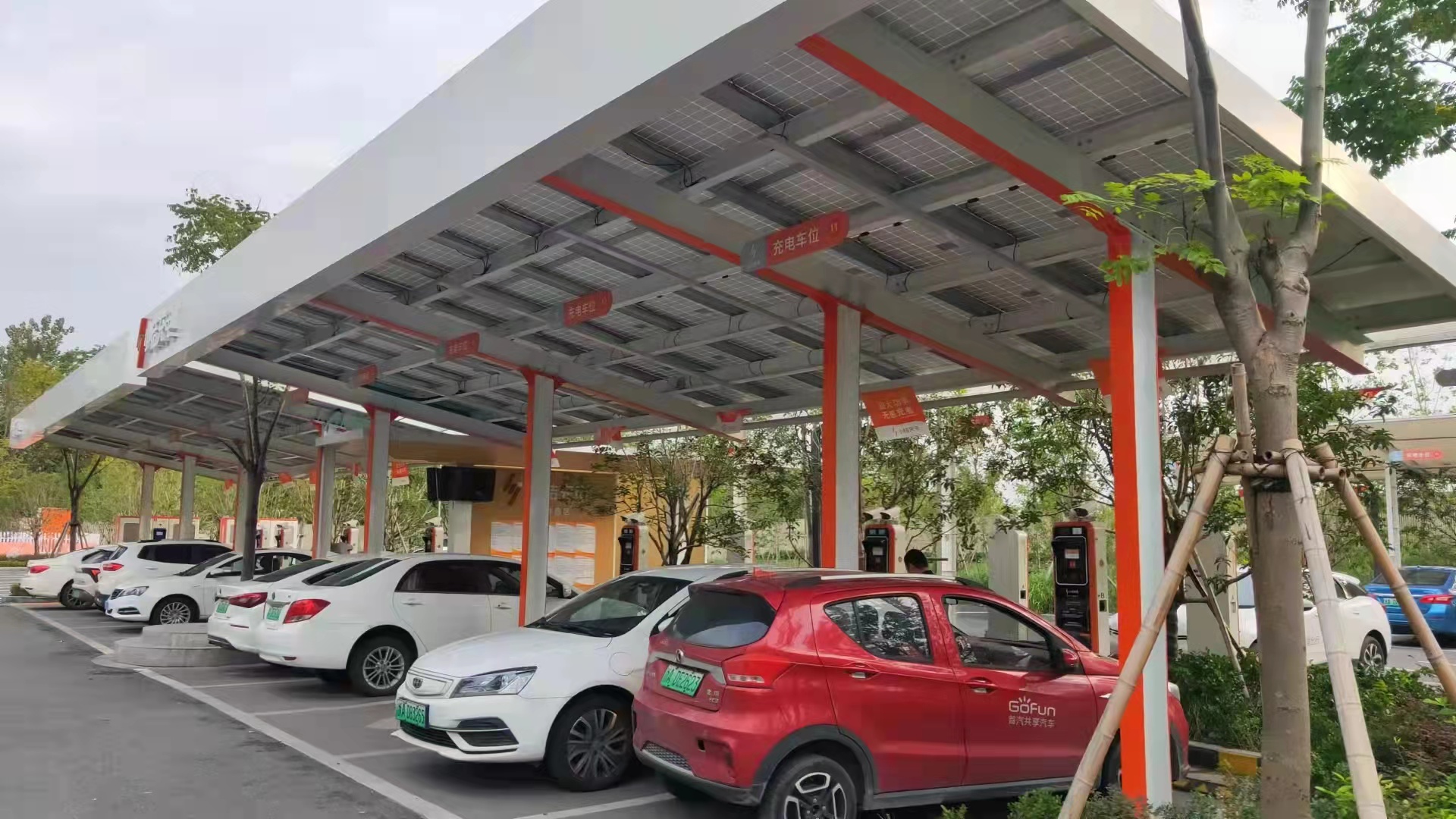 Image2: project photo
DiDi's renewable energy sector, Xiaoju Energy, includes two businesses, Xiaoju Charging and DiDi Jiayou. Starting from the middle of this year, Xiaoju Energy's sector began to recruit for photovoltaics and energy storage, which means Xiaoju Energy is moving towards to a deeper renewable energy industry chain. In the future, Xiaoju Energy will carry out enterprise cooperation, technology research and development and business model exploration in the fields of distributed photovoltaic, electrochemical energy storage, and battery echelon utilization, and gradually realize the matching and optimization of energy supply and use on the user side.
The Didi Xiaoju photovoltaic Carport Project is an important model project of DiDi in Hangzhou, and it is also the first DiDi's project undertaken by Boyang Energy. As a model project, customers have extremely high requirements for overall design, construction quality, and construction period. Boyang Energy has won high praise from customers for its professional design capabilities, reliable coordination capabilities, and high-quality construction capabilities. The overall project was delivered smoothly on schedule and has been put into use now. In the future, all Boyang people will continue working hard to help China achieve the goal of "carbon neutrality" with more professional and complete renewable energy solutions and products, and fulfill the mission of "popularize green energy and benefit our homeland"!